Management Team
Our strong management team is the foundation of our business. These individuals work hard to provide expert guidance and direction to our financial representatives in order to support their success.
The Road to Creating Northwestern Mutual - Allen
The start of this agency began over a decade ago when Loren Hsiao, CLU®, a college student at Texas A&M, encountered Northwestern Mutual at a career fair at Wehner Building on west campus in 2000.
"What interested me the most about Northwestern Mutual was the focus on mentoring," he said. "That has been a theme in my life. I came from a high school with 1,700 in my graduating class and then a university with 55,000 students. I was always searching for where I fit in."
Loren Hsiao was fortunate though; he always had the support of caring mentors in his life. He credits older and wiser role models, such as Jeff Orvin with Student Venture, for guiding him in the early years at Plano Senior High School.
This same theme of mentorship and caring role models repeated itself during Loren's freshmen year in college when he encountered a group of older college students through joining Beta Upsilon Chi fraternity. "Bill Bray, Kyle Hoover, and Ryan Johnson were juniors and seniors who reached out to me and positioned me to mature and have firm footing during those formidable early years of college," Loren said.
The summer months of Loren's college days were also packed with mentorship and training. His introduction to T bar M camps provided a greenhouse of character growth and development.
"My camp director, Johnny Polk, demonstrated a giving and servant-hearted lifestyle. He taught me how to serve others and make them feel important," he said. "However, the most important lesson he taught me was about culture. If you can create a culture that people enjoy working under, your team will do anything to help reach goals. A strong culture is contagious; you want everyone who touches your organization to have a positive and memorable experience."
Those early years have made a lasting impression and he often reflects on the impact of the advice and guidance he received.
"I sometimes think about how I could have been tossed about in high school and college. I can only imagine how different my choices might have been if I had not had the support of these amazing people," he said.
After his college years, Loren faced a whole new challenge of the professional world. To know him now, no one would ever guess he was a slow starter who struggled to find his spot in this universe of financial services.
"I was 22, but looked like I was 12. Growing my clientele base from zero to something was challenging, and there was a huge learning curve," he said.
But because of a group of mentors and veterans who believed in him, he is now managing director of his own office with close to 30 staff and financial representatives and has a successful niche financial planning practice which serves doctors, attorneys, and business owners.
"I learned from older advisors in the business like Scott Lane, Kevin White, and Tait Cruse. These people poured into me," he said. "I have always had a soft spot in my heart for new people and the support that I received in my initial career here was unbelievable. I had so much encouragement, cheerleading and mentoring, and that is why I am here today."
After several years in different roles as a financial representative, field director and college unit director, Loren felt the call to give back to others by assuming the same sort of mentoring role he had experienced. This led to the creation of the Allen office in April 2011. Advice from his field director, Tait Cruse, who is now managing partner at Northwestern Mutual – Dallas, helped him make the transition.
"He said there are two types of compensation, financial currency and emotional currency," Loren said. "The emotional currency is when you teach someone and then they grow and succeed. It is an amazing feeling to witness that transformation."
The Culture that Makes Northwestern Mutual - Allen a Success
When deciding to open an office in North Collin County, Loren Hsiao invited a team of folks to join him, but encouraged them to make the best decision for themselves, whether it was to come to Allen or remain in Dallas. Twelve members of the Dallas office followed him to Allen, many making big sacrifices in their choice of office location.
"The highest compliment I have been paid is that I have financial representatives that are willing to drive over an hour and also pass two other Northwestern Mutual offices just to get here," he said. "This is the office they wanted to call home."
Case in point is Field Director Justin Cleveland, CLU®. He and his family relocated from Dallas, where he was five minutes from work, to the suburb of McKinney, just to work in the Allen office.
"I opted to come up here to be in a smaller office environment and wanted to be in a place where opportunities to lead were plentiful," Justin said. "I also wanted to be able to learn from the best and I think we have that in Loren as our managing director."
Not only does the staff consider working for Loren a plus, they also appreciate the office culture he has created. Based on the acrostic F.A.C.E.S., which stands for family, accountability, conviction, excellence, and support, this theme sets the tone for a very encouraging environment in which the staff can flourish and grow.
"We don't work in silos here and our job descriptions don't define what we do or don't do here," Loren said. "We are all working together to be successful, but it is also more than just about work. We don't want to put a muzzle on who you really are, we want to know what is important to you, what you give your time and financial support to, so we can get to know you better and learn more about the community at the same time."
With that mindset, the Allen office is very supportive of each other in their outside interests. At each monthly meeting, a member of the office is chosen to share about an organization, cause, or conviction in which they actively participate.
"I think our culture emphasizes the individual and what they care about," said Justin. "It's pretty rare to see a place where everyone knows what charities you care about, what church you go to, what struggles you are dealing with. While on the surface it may seem intimidating to think that everyone will know who you really are, in reality, it is liberating as nobody feels the need to present a façade. I love it!"
Another key element in creating the office culture is the monthly "Hammer" award, which is a peer vote for who in the office has done the most to build the office culture. It is a way of actively recognizing each other for their efforts.
"The Hammer award not only lifts up the person who receives it, but it also blesses the person who gives their vote," Loren said. "It causes us to think about whom in the office had really been digging in and giving back in terms of support. An encouraging word puts the wind in people's sails and it's a blessing to see that smile come across someone's face when they know they've made a difference."
Tami Bartsch, associate financial representative, came to Northwestern Mutual - Allen on a temporary assignment, but once she experienced the office culture, she was determined to stay. Since then, she has been one of most repetitive winners of the Hammer award.
"We have a very open culture here, very different from everywhere I have worked in the past," she said. "We are a close knit group and are very supportive of each other. This is the first time I have ever truly felt like a team player in an organization and it is because we have such a great group of financial representatives. Because we have such great folks, we want to see them be successful and we are all willing to work together for that common goal."
That common goal is success, but it is also satisfaction and service. For those who come to work with Northwestern Mutual - Allen, they have the opportunity to have more than a job. What Loren asks of himself is the same thing he asks each person who considers working here -- is it a job, a career, or a calling?
"A job is just a paycheck. It's a place you clock in and out. A job is a resume builder and you're off to the next one in a couple years. A career is a place you work for many years and its ok; it's tolerable. You don't hate it, but you don't love it either. It's treated you well and you've accumulated some years. A calling is where you find yourself doing something you are passionate about," Loren said. "You know you were made for this and you are making a true impact by touching lives. We are privileged to be with Northwestern Mutual where we have the opportunity to fulfill a calling of serving people and helping them reach their financial dreams."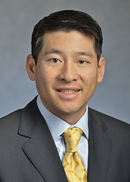 Managing Director
Office 972-912-3060
Loren Hsiao, CLU®, grew up in Plano, Texas and attended Plano Senior High School.  He is a graduate from the Texas A&M University Mays Business School and was active in Beta Upsilon Chi (Brothers Under Christ), the nation's largest Christian fraternity, while in college.
Loren and his wife Stephanie Hsiao live in Fairview, Texas.  They have three children, Aidan, Caleb and Abby Claire.  He is very active in coaching all 3 kids in their various sports.  His wife Stephanie stays busy with the three children and relishes in her role as a stay-at-home mom.
Loren and Stephanie are active members of Allen Bible Church and support several philanthropic organizations.  Learn more about Loren's commitment to philanthropy on his Community Involvement page.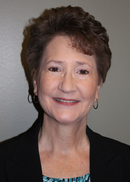 Sharon Garrett
Director of Operations
sharon.garrett@nm.com
Office 972-912-3065
I am a second generation Dallasite, and I attended college at Texas Tech. I am married to David, have two grown sons, plus two fabulous daughters-in-law, and two amazing grandchildren.
I have worked for Loren Hsiao since 2002. I have a passion for helping people which translates well to my job at Northwestern Mutual.  It is a great feeling knowing that I am instrumental in helping families in times they need it most.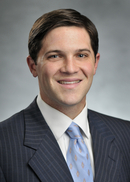 Financial Advisor
Office 972-912-3053
My Networks:
I started this career straight off the Texas Tech campus at age 21 although I looked like I was about 16. I pitched on the Tech baseball team for 2 years while studying there and found the competitive atmosphere a perfect introduction to the career opportunity here. You will be only as good as you are coachable and as much as you practice.
I have been with Northwestern Mutual since 2004 as a financial representative, but my dad has been a client of the company since the late 1970's. That was a strong motivator for me to join this great firm.
I am married to Ashley and we have three children, Felicity, Caroline Mae and our son, Crockett. I enjoy meeting new people and helping them achieve financial security as they define it. I make suggestions along the way and help them make it happen.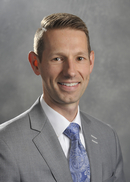 Financial Advisor
Office 972-912-3061
My Networks:
I grew up in Duncanville, TX and studied finance while attending Texas A&M University. I interned with Northwestern Mutual in college and started full time after graduating in 2006. My natural talents and interests led me to a career at Northwestern Mutual. Even from a young age I was interested in money and business. This led me to start a business mowing my neighbors' yards when I was a young teenager. Rather than spending the money, I actually saved most of it. This helped me understand responsibility, hard work, and the importance of taking a long-term perspective. This translates to what I do every day.
I help my clients understand what is possible and assist them in taking practical, relevant steps to reach their financial goals. I love being a part of Northwestern Mutual - Allen because I love to help people. I enjoy the challenge of improving myself every day to better serve my clients, my community, and my family.
I enjoy being active including playing basketball, racquetball, cycling, and triathlons. My wife, KC, and I live in Frisco and have been married since 2007. Having her in my life is the best thing that has ever happened to me.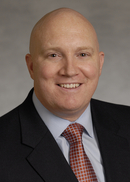 Financial Advisor
Office 972-912-3062
I am "Dad" to 3 awesome children, Jake, Jett, and Brynn, who help to give my life beauty and meaning. I am married to Jen, who is more beautiful today than the day I married her in 1999. She is the love of my life, and I am amazed daily at her compassion for others and her diligence in being the greatest mom and wife that she can be.
I am a student of Jesus Christ. Imperfect, but in pursuit of living my life by the words and way of Jesus.
I am an Allen native, a Texas Tech graduate, and an 11-year full-time pastor…having served as a youth, associate, and senior pastor. In 2006, my wife and I felt called to begin a new chapter of ministry, where we would build a business that would make a positive impact in the lives of people. This began a journey that ultimately led me to join Northwestern Mutual.
I am passionate about the opportunity I have to help bring people a financial peace that has a generational impact. It is a thrill to help people strive toward financial independence.
I am thankful to be a part of Northwestern Mutual - Allen!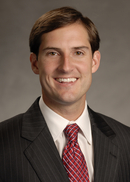 Financial Advisor
Office 972-663-7290
My Networks:
I am from Midland, TX and met my beautiful wife Grace at TCU.  We graduated in 2008 and have lived in Dallas ever since.  We now have 3 children that are the light of our lives, Hannah, Sam, and Emme.  My faith, family, and business are the things I am most passionate about.  I am blessed to have the opportunity to help bring people peace of mind, and to be backed by such a strong company.  Our culture at the Allen office allows all three to thrive.