Associates
Our financial representatives are the face of our organization. They not only represent Northwestern Mutual, but they also represent the best interests of their clients. We are proud of their accomplishments, share in their enthusiasm and drive, and help motivate them to achieve the highest level of excellence.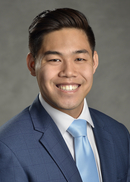 I grew up in Houston, Texas before moving to Dallas in 2013. I have always had a passion to learn about people's stories and to learn how to help them. I first joined Northwestern Mutual in 2015 as a college intern while majoring in Finance and Economics at the University of Texas at Dallas. Shortly after graduation I earned the Power of 10 Award available to Interns at Northwestern.
As a full-time Financial Representative with Northwestern Mutual I am blessed to have the opportunity to continuously impact the lives of my clients and the community.  I always strive to build enduring relationships by providing innovative strategies to help my clients, as well as the community that we serve, feel more financially secure. In my spare time, I enjoy serving at my local church along with playing and watching sports.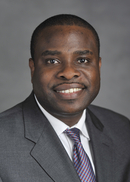 Financial Advisor
chukwuemeka.ifemesia@nm.com
My Networks:
I grew up in Nigeria and spent the early years of my life there. Bayshore, New York became home 22 Years ago and had remained so till I discovered Allen TX.  I graduated from SUNY Stony Brook with a Business Management degree and after working in Telecommunications for 15 years, chose NM as the next chapter in my working career. My desire to help and provide guidance to individuals and businesses in my community made my move a perfect fit.
When I'm not working, I'm hanging out with my beautiful wife Nancy and my girls Ijeabalum and Chimamanda.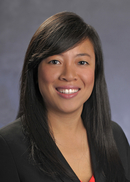 Financial Advisor
jennifer.sandoval@nm.com
I am really excited to be a part of the Northwestern Mutual - Allen office!   I grew up in Dallas and spent my college years in Waco.  Sic'em!  After Baylor, I moved on to create Magical memories for many guests at Disney World in Orlando, Florida.  I went to law school at Florida A & M University.  God blessed me with the opportunity to come back to Dallas to impact lives through helping provide financial security for my clients. 
I love spending time with my friends and family, especially after marrying the love of my life, Topher Sandoval.   Together, we spend time serving our clients, community and fellow church family at Watermark Community Church.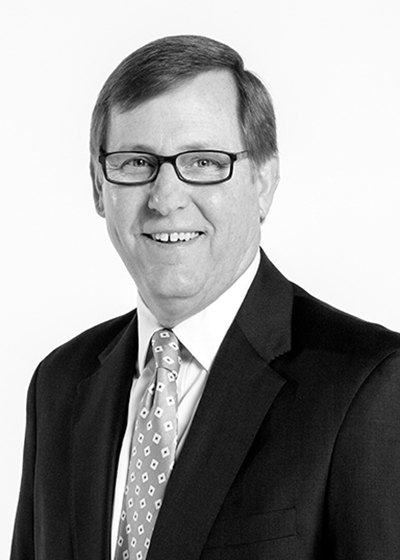 Financial Advisor
joe.fallon@nm.com
My Networks:
I have been with Northwestern Mutual for more than 30 years after graduating from Southern Methodist University with a B.B.A. in Business.
I am a Life and Qualifying member of The Million Dollar Round Table and have qualified for the Northwestern Mutual Forum twice and hold the CFP®, CLU® and ChFC® designations.  I live in Sherman with my wife Bonnie.  We have two children, Sarah and Robert (an Aggie and a Longhorn!).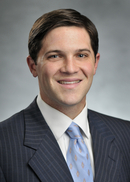 Financial Advisor
justin.cleveland@nm.com
My Networks:
I started this career straight off the Texas Tech campus at age 21 although I looked like I was about 16. I pitched on the Tech baseball team for 2 years while studying there and found the competitive atmosphere a perfect introduction to the career opportunity here. You will be only as good as you are coachable and as much as you practice.
I have been with Northwestern Mutual since 2004 as a financial representative, but my dad has been a client of the company since the late 1970's. That was a strong motivator for me to join this great firm.
I am married to Ashley and we have three children, Felicity, Caroline Mae and our son, Crockett. I enjoy meeting new people and helping them achieve financial security as they define it. I make suggestions along the way and help them make it happen.
Lee Ezzell
After graduating high school in a town you likely haven't heard of in northwest Texas, I spent 14 years in the military in both the Marine Corps and then the Army before joining Northwestern Mutual in 2014. I married my wife Erin in 2002.  We have 4 children, 2 boys and 2 girls. I coach youth soccer, and am a pack committee member for Cub Scout Pack 1260. We Attend Hope Fellowship in Frisco where my wife and I also lead a home group.
I helped launch the Planning Department at Northwestern Mutual – Dallas, that was started to assist developing financial representatives and advisors navigate the various areas of personal financial planning.  In the summer of 2016 I joined Loren Hsiao's practice where I develop and refine financial plans and facilitate investment implementation to provide Loren's current and future clients with innovative solutions using world-class insurance services and internationally recognized investment products.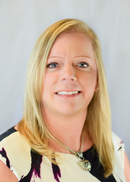 Melonie Ann Verner
Becoming a part of the Northwestern Mutual - Allen family has been a wonderful experience.  I graduated from the University of North Texas with a Bachelor of Applied Arts and Science degree.  I am blessed with two great children, Brittany and Lane. Along with the love of my life, Matt.  I enjoy spending time with my family doing just about anything, especially outdoors.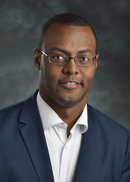 Financial Advisor
osiola.m.henderson@nm.com
I joined Northwestern Mutual in Fall of 2015. I have been married to Valencia since 2002 and we have 2 children: Briauna who attends law school and Isaiah. I am a father, husband, coach, author, and Christian.
I enjoy spending time with family and friends, writing, reading, fishing, and watching movies. I am very passionate about helping people and have been in the financial services industry since 2002.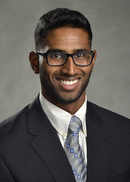 I am the son of first generation Indian immigrants. When I was 3 years old my family sought financial success and opened up Pasand Indian Cuisine, a successful venture in Dallas.
I completed my B.S. in Finance from the University of Texas at Dallas in 2016. I joined Northwestern Mutual in 2014 as a College Intern, and post-graduation I transitioned into a full-time Financial Representative. My hobbies include watching movies, watching historical documentaries, trying the newest restaurants, and hanging out with my friends.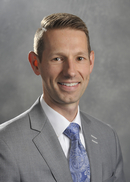 Financial Advisor
sterling.white@nm.com
My Networks:
I grew up in Duncanville, TX and studied finance while attending Texas A&M University. I interned with Northwestern Mutual in college and started full time after graduating in 2006. My natural talents and interests led me to a career at Northwestern Mutual. Even from a young age I was interested in money and business. This led me to start a business mowing my neighbors' yards when I was a young teenager. Rather than spending the money, I actually saved most of it. This helped me understand responsibility, hard work, and the importance of taking a long-term perspective. This translates to what I do every day.
I help my clients understand what is possible and assist them in taking practical, relevant steps to reach their financial goals. I love being a part of Northwestern Mutual - Allen because I love to help people. I enjoy the challenge of improving myself every day to better serve my clients, my community, and my family.
I enjoy being active including playing basketball, racquetball, cycling, and triathlons. My wife, KC, and I live in Frisco and have been married since 2007. Having her in my life is the best thing that has ever happened to me.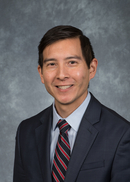 Financial Representative
topher.sandoval@nm.com
My Networks:
I grew up in Mansfield, Texas and graduated from Dallas Baptist University. I am passionate about music and Tex-Mex cuisine. In 2017, I married my lovely wife, Jennifer, who is a Financial Advisor at Northwestern Mutual.  We currently reside in Allen, Texas.
Supported by each other through our faith, Jennifer and I live to serve not only our clients but also our community as active members of Watermark Community Church.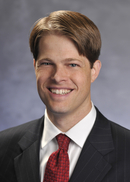 Financial Advisor
ben.fox@nm.com
In order of importance, Faith, Family, and Work is how I pursue and organize my life and practice with Northwestern Mutual. I am a Financial Advisor that help my clients by following the instruction from 1st Timothy in the Bible which says, "Instruct those who are rich in this present world to not be conceited or to fix their hope on the uncertainty of riches, but on God, who richly supplies us with all things to enjoy. Instruct them to do good, to be rich in good works, to be generous and ready to share, storing up for themselves the treasure of a good foundation for the future, so that they may take hold of that which is life indeed."
My team and I, which includes my AFR Laura Podina, have a combined experience of 25 years with Northwestern Mutual and work with Individuals, Families and Small Businesses that span from the Metroplex, to Texarkana, and around the Nation.  Together our passion is to pursue excellence in every area of our practice and work with Policyowners to help them achieve their goals and objectives in their own Faith, Family, and Work.  
My beautiful wife, Meredith, and incredible lady in the making daughter, Pierson, live in Rockwall and are active members at Oak Cliff Bible Fellowship where we serve as Marriage Mentors, and Small Group Facilitators in both the Marriage and Community Life Ministries.
In the Community, Meredith and I are coordinators for Watch D.O.G.S. (Dads Of Great Students), a national Program in our daughter's elementary school sponsored by the National Center for Fathering.  My passion for service above self, drives my passion for my ministry, loving my wife and daughter, and for taking care of my Clients/Friends and their needs and families.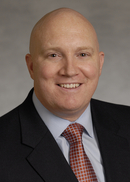 Financial Advisor
trey.williford@nm.com
I am "Dad" to 3 awesome children, Jake, Jett, and Brynn, who help to give my life beauty and meaning. I am married to Jen, who is more beautiful today than the day I married her in 1999. She is the love of my life, and I am amazed daily at her compassion for others and her diligence in being the greatest mom and wife that she can be.
I am a student of Jesus Christ. Imperfect, but in pursuit of living my life by the words and way of Jesus.
I am an Allen native, a Texas Tech graduate, and an 11-year full-time pastor…having served as a youth, associate, and senior pastor. In 2006, my wife and I felt called to begin a new chapter of ministry, where we would build a business that would make a positive impact in the lives of people. This began a journey that ultimately led me to join Northwestern Mutual.
I am passionate about the opportunity I have to help bring people a financial peace that has a generational impact. It is a thrill to help people strive toward financial independence.
I am thankful to be a part of Northwestern Mutual - Alle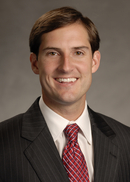 Financial Advisor
zach.davis@nm.com
My Networks:
I am from Midland, TX and met my beautiful wife Grace at TCU.  We graduated in 2008 and have lived in Dallas ever since.  We now have 3 children that are the light of our lives, Hannah, Sam, and Emme.  My faith, family, and business are the things I am most passionate about.  I am blessed to have the opportunity to help bring people peace of mind, and to be backed by such a strong company.  Our culture at the Allen office allows all three to thrive.