Associates
Our financial representatives are the face of our organization. They not only represent Northwestern Mutual, but they also represent the best interests of their clients. We are proud of their accomplishments, share in their enthusiasm and drive, and help motivate them to achieve the highest level of excellence.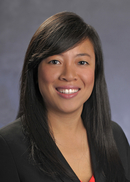 Financial Advisor
jennifer.sandoval@nm.com
I am really excited to be a part of the Northwestern Mutual Allen office!   I grew up in Dallas and spent my college years in Waco.  Sic'em!  After Baylor,  I moved on to create Magical memories for many guests at Disney World in Orlando, Florida.  I went to law school at Florida A & M University and helped many students prepare for and pass the bar exam.  God blessed me with the opportunity to come back to Dallas and impact lives through my career.  I love spending time with my friends and family.  You can fidn my website here.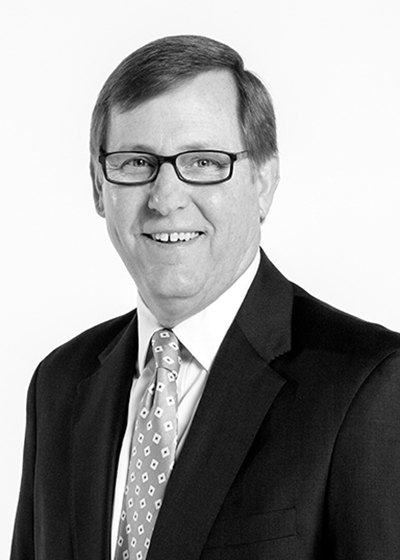 Financial Advisor
joe.fallon@nm.com
My Networks:
He has been with Northwestern Mutual for 30 years after graduating from Southern Methodist University with a B.B.A. in Business.
He holds the CFP® certification, CLU® and ChFC® designations. He is a Life and Qualifying member of The Million Dollar Round Table (1993 - 2012)   and has qualified for the Northwestern Mutual Forum twice (2000 and 2007). He is married and lives in Sherman with his wife Bonnie. He has two children, Sarah and Robert (an Aggie and a Longhorn!).  You can access his website here.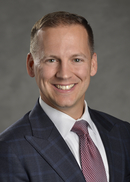 Financial Advisor
josh.hargrove@nm.com
I am dad to three awesome kids and husband to one amazing woman.  My three children, Caleb, Maylea, and Lyla (currently adopting a fourth) bring a tremendous amount of joy to my life and enable me to more fully understand the love God has for me.  My wife, Kelly, is truly my inspiration.  She works harder than anyone I know and loves more deeply than I've ever experienced.  I am grateful to have her as my best friend.  We are passionate about active participation in international missions, active leadership in our local church, and spending a great deal of time doing fun family activities.  A graduate of Texas A&M University, I originally pursued a career in ministry, serving as a youth pastor at three churches in the Plano area.  In 2012, I made the leap to Northwestern Mutual, excited to build a business that would make a significant impact on the clients I serve and provide us the opportunity to do all of the things we've ever dreamed of as a family.  I love getting to know people, what's important to them, and helping them create a plan to achieve all of their dreams as well.  It's truly an honor to represent such a great firm and team of colleagues.  You can visit my page here.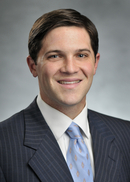 Financial Advisor
justin.cleveland@nm.com
My Networks:
I started this career straight off the Texas Tech campus at age 21 although I looked like I?was about 16. I pitched on the Tech baseball team for 2 years while studying there and?found the competitive atmosphere a perfect introduction to the career opportunity here.?You will be only as good as you are coachable and as much as you practice.
I have been with Northwestern Mutual since 2004 as a representative, but my dad has?been a client of the company since the late 1970's. That was a strong motivator for me to?join this great firm. I asked my dad "Why did you pick Northwestern Mutual back then to?do business with?" His answer was all I needed to know. "They were the safest company?out there and I wanted to have the best for you and your mom."
I am married to Ashley and we have two daughters, Felicity and Caroline,  who makes us laugh?everyday with their sweet personalities. I enjoy meeting new people and helping them?achieve financial security as they define it. I make suggestions along the way and help?them make it happen. You can visit my page here.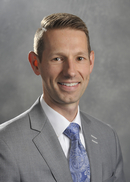 Financial Advisor
sterling.white@nm.com
My Networks:
I grew up in Duncanville, TX and studied finance while attending Texas A&M University. I interned with Northwestern Mutual in college and started full time after graduating in 2006. My natural talents and interests led me to a career at Northwestern Mutual. Even from a young age I was interested in money and business. This led me to start a business mowing my neighbors' yards when I was a young teenager. Rather than spending the money, I actually saved most of it. This helped me understand responsibility, hard work, and the importance of taking a long term perspective. This translates to what I do every day.
I help my clients understand what is possible and assist them in taking practical, relevant steps to reach their financial goals. I love being a part of The Texas Financial Group-Allen because I love to help people. I enjoy the challenge of improving myself everyday to better serve my clients, my community, and my family. I enjoy being active including playing basketball, racquetball, cycling, and triathlons. My wife, KC, and I live in Frisco and have been married since 2007. Having her in my life is the best thing that has ever happened to me.
You can access my website here.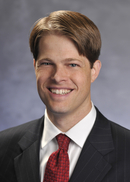 Financial Advisor
ben.fox@nm.com
Having graduated from Texas A&M University in 2002, Ben exercised his passion for serving families and communities by working for The Community Associations of The Woodlands in The Woodlands, TX. Desiring to have a greater impact on the community around him, Ben felt God leading him into a new field in life, dentistry. However, his journey was cut short, though all in God's plan, when he was diagnosed with cancer and soon after became listed among the ranks as a Cancer Survivor!!!!
Ben Fox has been with Northwestern Mutual as a Financial Representative since 2007. He quickly embraced the values that make Northwestern Mutual such an admired company. Though he has a diverse background, Ben is able to use each of his life experiences to be a catalyst in his community to help each individual become financially secure - serving one person, one family, one business at a time- EVERY LIFE MATTERS!
Ben and his wife, Meredith, have been married since 2003 and recently gave birth to their first child, a daughter, Pierson. The Foxes live in Meredith's hometown of Rockwall and are active in their church Ridgeview Bible Church, The Rockwall County Young Republicans, Rockwall Breakfast Rotary Club, and the Rockwall County A&M Club. When Ben is not helping his clients create financial security, he is usually spending his time with his family and working outdoors in his yard.
You can access his website here.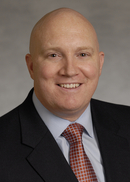 Financial Advisor
trey.williford@nm.com
I am "Dad" to 3 awesome children, Jake, Jett, and Brynn, who help to give my life beauty and meaning. I am married to Jen, who is more beautiful today than the day I married her in 1999. She is the love of my life, and I am amazed daily at her compassion for others and her diligence in being the greatest mom and wife that she can be.
I am a student of Jesus Christ. Imperfect, but in pursuit of living my life by the words and way of Jesus.
I am an Allen native, a Texas Tech graduate, and an 11 year full-time pastor…having served as a youth, associate, and senior pastor. In 2006, my wife and I felt called to begin a new chapter of ministry, where we would build a practice that would make a positive impact in the lives of people. This began a journey that ultimately led me to join Northwestern Mutual.  I am passionate about the opportunity I have to help bring people a financial peace that has a generational impact. It is a thrill to help people strive toward financial independence.  You can access my website here.
I am thankful to be a part of Northwestern Mutual - Allen!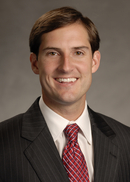 Financial Advisor
zach.davis@nm.com
My Networks:
I am married to Grace, the love of my life.  Grace has one of the biggest hearts you will ever meet, and I am truly blessed to have her as my wife.  We met at TCU and graduated in 2008. We were engaged shortly thereafter and decided to move to Dallas to start our working lives.  After a year of working for the family business, I felt a calling to go into the financial services industry.  I began my career as a financial representative with Northwestern Mutual in 2009 and it is a privilege and an honor to be associated with such a presitigous financial services company.   I am blessed to have the opportunity to help bring people a financial peace of mind and that is what I am truly passionate about. You can access my website here.